SCROLL DOWN TO SEE THE LIST OF ARTICLES IN THE QUALIA ENCYCLOPEDIA OF GAY PEOPLE. TO VIEW AN ARTICLE, CLICK ON THE TITLE.
Qualia Folk is a group of scholars and activists dedicated to the LGBTQ community.
Our mission at Qualia Folk is twofold: education and celebration. Evolving since 2003 from an annual festival in Columbus, Ohio, Qualia now provides the Qualia Encyclopedia of Gay People (QEGP), open access to all and free of charge. You don't even need to register – we do ask that you cite us if you use articles for research. Please let us know when and how you use the information we provide. Encyclopedia articles are listed further down on this page.
For information on methodology and innovation, go to QEGP Introduction. For a list of authors and the articles they wrote, see QEGP Authors and Articles.
Help us improve the Encyclopedia. Feel free to comment, critique, and even propose new articles for the Qualia Encyclopedia of Gay People. We could always use more contributors! All comments and articles will be reviewed before publishing to ensure they are in keeping with our academic standards.
You can also help by giving a donation. To help out in terms of content or finances, contact me at [email protected].
Keep current. Updates on the Encyclopedia are posted on our facebook page, Qualia Encyclopedia of Gay People.
Have something to say? To avoid spammers, all comments must be posted on the QEGP facebook page.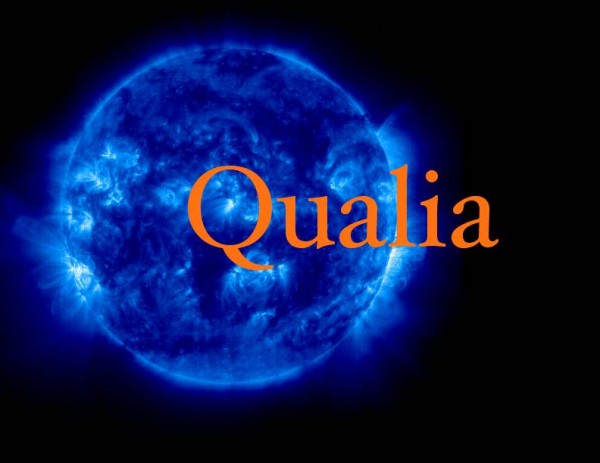 Articles in the Qualia Encyclopedia of Gay People:
To find information on a subject, use the Search box in the right-hand corner at the top of this page. You can also click on any of the article titles listed below.
A
Accessorizing
Activism
ACT UP AIDS activism
Emperor Ai Chinese icon
AIDS
Aikāne Hawaiian
Robert Aitken Hawai'i, Buddhist icon, ally
Allies
A-mei Taiwanese icon
Angel Action funeral activism
Gloria Anzaldúa Tejana icon and scholar, Texas, Mexico, identity
Aravani Festival Hindu, Trans
Architecture
Ardhanari Hindu deity
Aswat Palestinian women
Azis Bulgarian icon
B
Bahuchara Mata Hindu goddess
Ballad
Ballroom Scene African American competition
Bar, Nightclub
Bear identity
Bear Music
Alison Bechdel cartoonist
Gladys Bentley African American musician
Bisexual
Bitch women's music
Black and Blue Montréal festival
Body
Body Fascism ethical issue
Boston Marriage women's relationships
Kevin Bourassa and Joe Varnell marriage equality
C
Camp aesthetics
Camp Records
Carlos Las Vegas: drag king
Cartoons and Comics
Castro Theatre architecture
Stacyann Chin spoken word poet
Meg Christian and Cris Williamson women's music
Circuit dance, festival
Closet homophobia, ethics, identity
Code homophobia, self-protection
Coming Out identity
Corrective Rape homophobia, women's rights
D
Dance
Daughters of Bilitis Lesbian organization
Gerald Davis Gay African American folklorist
FolkWitness: Davis AFS Speech
Day of Silence activism
Shawna Dempsey and Lorri Millan comedians
Michael Dillon first transman
Dinah Shore Weekend Lesbian festival
Disabled and Differently Abled
Disco music, dance
DJ music, dance
Documentary history, activism
Drag aesthetics, gender
Drag Ball festival, gender
Drag King gender, performance
Drag Queen gender, performance
Dykes On Bikes Lesbian, festival
E
Bulent Ersoy Turkish Trans icon
Erzulie Dantor Haitian goddess
Ethics
FolkWitness: Ethics and Assisted Suicide
Ex-Gay identity, homophobia
FolkWitness: Ex-Gay Therapy and Torture
F
Fa'afafine Samoan identity, gender
Fag Bomb and Gay Bomb military, homophobia
Fairy homophobia
Family
Feminine
Festival
Fire Island geography, sanctuary
Flag material culture
Flagging dance
Flame homophobia
Folklore and Folklife
G
FolkWitness: Natalia Gaitán Argentina, homophobia
Gay
Gay American Heroes homophobia, activism
Gay Games sports
Gender
Henry Gerber Chicago, Germany, activist
Steve Greenberg Orthodox Judaism
Sakia Gunn African American, gender, homophobia
H
Halloween festival
Mabel Hampton African American activist
Hanh Thi Pham Vietnamese photographer
Hanky Code Gay male code
Harm Reduction healthway
Hatshepsut Egyptian pharaoh, gender
Healthways
Hercules and Love Affair music
Hi'iaka Hawaiian
Hijra Southeast Asia, Trans
Hinaleimoana Hawaiian icon
FolkWitness: Hinaleimoana's Chant Celebrating Marriage Equality
HIS Kings performance, gender
Homokaasu humor, internet
Homophobia
Homosexual
Blessed Bernardo de Hoyos (work in progress) Catholic saint
FolkArt: Hu Ming Chinese artist
Hu Tianbao China, Daoism
Humor
I
I Was Born This Way disco music, activism
Icon
Power Infiniti African American, performance, gender
Institute of Sexology Germany, activism
International Court System performance, gender
Intersex physiology, gender, healthway
Invasion of the Pines festival
Iranian Railroad for Queer Refugees Iran, activism
J
Grace Jantzen philosophy, theology
Jazz and Blues music
Marsha P. Johnson (work in progress)
Joke
Juana Inés de la Cruz Mexican nun
K
Ka'ahumanu Hawaiian, gender
Kamehameha III Hawaiian
Kathoey Thailand, Trans
Frankie Knuckles DJ, house music
Kvisa Shchora Israel, activism
L
Labrys Minoan, Lesbian
The Ladder Lesbian, activism
Ladies of Llangollen Irish, Welsh, Lesbian
Ladyfest (author needed)
Leather identity, performance
Lesbian
Lesbian Avengers activism
Lesbian Herstory Archives history, activism
Lesbos geography, identity
Larry Levan DJ
Steven Levinson: Marriage Equality (work in progress)
LGBTQ identity
Li Yu Chinese playwright
Lozen and Dahteste Native American
Luster Lustivious Ohio, African American, gender, drag
Phyllis Lyon and Del Martin Lesbian activists
M
Machismo Spain, Latin America, gender
Māhū Hawaiian, gender
Mallinath Jain, gender
Irshad Manji Moslem activist
Man-Love Thursday Afghanistan, US military
Marriage
Masculine
Mati Work (author needed)
Mattachine Society activism
Metropolitan Community Church religion, activism
Dawn McKinley and Cathy Reynolds Cherokee
Metrosexual
Michigan Womyn's Music Festival
Military
Milk activist, icon, San Francisco
Mishima Yukio Japanese author, nationalist
Mixing and Remixing music, dance
Mohini Hindu, gender
Maryam Molkara Islam, Iranian Trans activist
Molly homophobia, code
Mona's San Francisco Lesbian bar
Susan Morabito
Murder Music homophobia, Jamaica, music
Music
Muxe and Nguiu Oaxaca, Mexico, Zapotec, gender
Myth and Legend
N
National Women's Music Festival
Holly Near women's music
Niankhkhnum and Khnumhotep pre-Muslim Egypt
Melka Nilsa and Wetka Polang India, marriage
Willi Ninja African American icon, performance, dance
Nzinga Angolan king/queen, gender
O
Olivia literature
Kevin Omni African American icon, performance, dance
Orixá African Brazilian, Afro-Cuban, Yoruba, religion
Outing identity, homophobia, ethics
Out of the Shadow, Into the Sun Spain, Latin America, documentary, bullfighting
P
Paradise Garage iconic club, Manhattan, dance, music
Frederick Park and Ernest Boulton (author needed)
Pat Parker African American Lesbian poet
Gretchen Phillips musician, women's music
Pilgrimage religion, geography
Pink Triangle homophobia, Nazi Germany
FolkWitness: Pink Triangle and Problems With Verification
Place and Geography
Poetry
Polari linguistics, code
Pride festival
Project Lazarus AIDS, healthways
Pussy Palace Raid activism
Pussy Riot Russian activist-musicians
Q
Qualia
Queer identity
Queering literature, politics, identity
Queers On Wheels disabled/differently abled, internet, activism
The Quilt material culture, activism, AIDS
R
Rabbit God Temple Daoism, Taiwan
Rainbow code, symbol, activism
Ramakrishna Hindu saint, closet
Kaleo Ramos Trans, Hawaiian
Sultan Raziyya (author needed)
Toshi Reagon African American musician, women's music
Red Party Circuit, Ohio, festival
Red Ribbon symbol, AIDS
Religion
Revelations theater, Appalachia, folklore
Sylvia Rivera activist, Trans icon, New York, Stonewall
Rodeo
Rosabel DJ, Circuit, music
Christina Rossetti Anglican icon (work in progress)
Bayard Rustin African American icon, activism
S
San Domino Island geography, place, homophobia fascist Italy (review pending)
Sahq Lesbian, Islam (review pending)
Sappho icon, Ancient Greece, poetry
José Sarria San Francisco icon, activist, drag
Bert Savoy first drag queen
Scarlet Oh! Fire Island, Lesbian, drag
Sex Garage Montréal, activism
Sexology activism, identity, psychology
Sex Wars Lesbian, pornography, misogyny
Shrine spirituality, geography, place
Oliver Sipple outing, closet, homophobia, politics
Sisters of Perpetual Indulgence activism, drag queen, spirituality, performance
Smash Lesbian, education, romance
Sodom homophobia, myth, identity
Somewhere over the Rainbow music, folklore, code
Spirituality
Sports
Sports Icon
Gertrude Stein and Alice B. Toklas Lesbian, literature
Polly Stewart folklorist, musician, Utah
FolkWitness: Polly Stewart's "What Parson Weems Didn't Tell You"
Stonewall geography, place, activism, New York
Stonewall Inn and Christopher Park shrine, activism
Sworn Virgin Albanian identity, gender
Sylvester African American singer, drag, disco, San Francisco
Symbol
T
Takarazuka Revue Japan, performance, gender
Tango Argentina, dance, music
Dan Taulapapa McMullin Samoan artist, gender
Text
Theater
The Theater Offensive Boston, activism, theater
Billy Tipton musician, identity, gender
Toronto Bathhouse Raids Canada, Gay male, activism, homophobia
Trans
Trembling Before G-d Orthodox Judaism, documentary
Turkish Oil Wrestling Turkey, sports, masculinity, homoeroticism
Two-Spirit Native American-First Nation-Native Mexican identity
U
Urania Greek myth, literature, identity
V
San Vicente myth, Roman Catholic, Oaxaca, Mexico, Trans
Village geography, place
Le Village Montréal, place
Village People disco, gender performance
W
Louisa Wall New Zealand, Maori, politics, activism
Mae West American actress, icon, ally
We'wha and Nancy Native American, Zuni, gender, New Mexico
Wigstock Riots Israel, festival, activism
Oscar Wilde Anglo-Irish writer and icon
Saint Wilgefortis Catholic saint, gender (review pending)
Woman Chief Native American, Gros Ventre-Crow, gender
Women's Land Movement geography, Lesbian
Women's Music
Women's Music Festival
X
Xena icon, Lesbian
Y
Yagli Gures Turkish oil wrestling
'Yan Daudu Nigeria, Haussa, spirituality, gender
Yaoi and Yuri Japan, literature, erotic fantasy
Z
Zap activism, performance, humor
al-Zarqa' Iraq, legend, Lesbian (review pending)
Below are brief depictions of each article. To continue browsing, click on Older posts. To find an article, type its title in the Search box or click on its name in the above list.